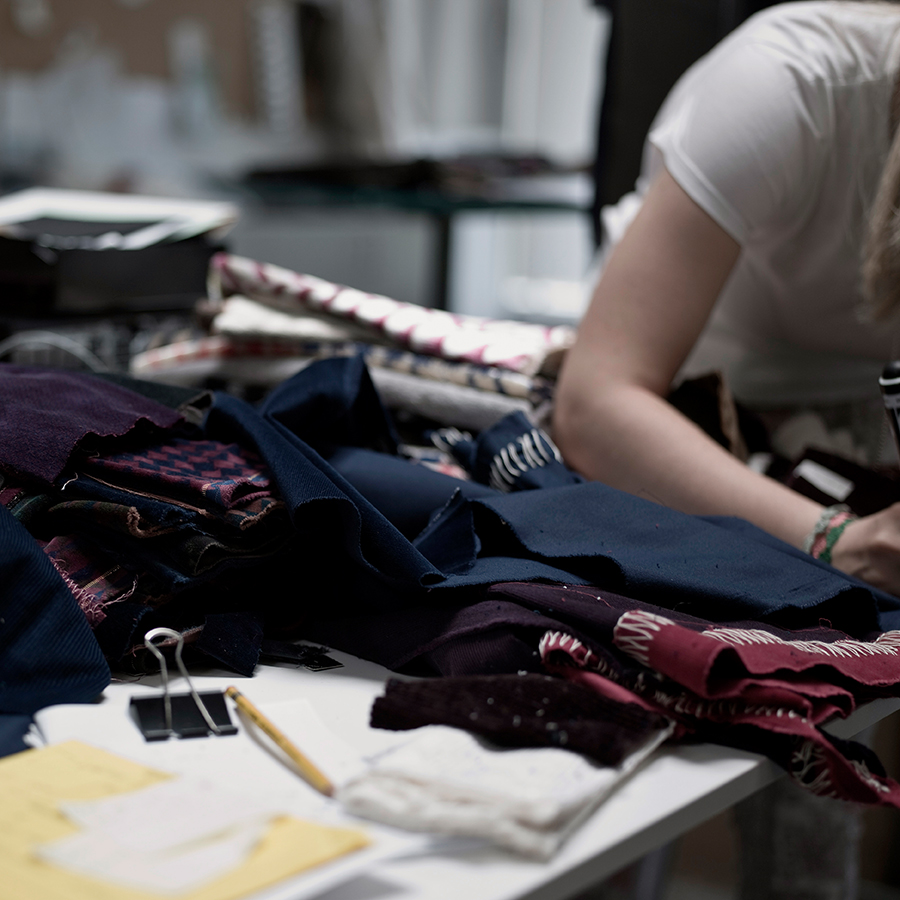 Velvet with attitude – for people with attitude
Velvet has always been an expensive, sumptuous and extravagant material. But it is not for everyone: velvet is unique and eclectic, rather than an all-round favourite. Redaelli's velvets have both feminine as well as masculine sides and are at home in all parts of the fashion world. No other company can offer a range of fabrics like those offered by Redaelli. Cotton forms the wider basis and is the company's absolute speciality. With collections of more than 200 fabrics, Redaelli has an eye for trends and creates a variety of options in viscose, silk, wool, Trevira or Primaloft to provide fashion designers with the latest materials.
What started out as a family-run company on the shores of Lake Como is meanwhile synonymous with the long, distinguished history of velvet in the European textile industry and a creative vision for its future. The umbrella of the Marzotto Group is a guarantee of solidity and credibility. Today the company is being further developed by a young and enthusiastic team that is translating the history of European velvet into the present day while keeping the secrets of the material alive with an innovative new take.
Trust and quality have always played lead role in our history. This represents the most precious part of our heritage, fortified by centuries-old specialisation and the expertise acquired with every year that passes. We are part of the Marzotto Group. The leader of fabrics and the leader of velvets have come together to breathe life into an alliance that marks the departure point for new important production synergies. 
1893: Alfredo Redaelli founded Redaelli Velluti in Lecco. The company soon began setting benchmarks and became the world leader in the production of warp velvets.
1913: The first historical production facility was located in Rancio, and the company's prosperity grew after 1913 following the establishment of a new site in Mandello del Lario on the shores of Lake Como.
1993: A century of uninterrupted production for Redaelli Velluti. Over the years, the company underwent restructuring and modernisation, with the reorganisation of production facilities with an innovative outlook.
2007: Redaelli Velluti bought out the long-established German group, Girmes GmbH, the well-known world producer of velvet and faux furs, with its brands Niedieck, a historical German brand established in 1879, and Christoph Andreae, a prestigious manufacturer of velvet for furnishings established in 1687.
2012: Thanks to Redaelli Velluti, the Marzotto Group's range of products was enhanced with all the quality and experience of brands well-established in the world of velvet.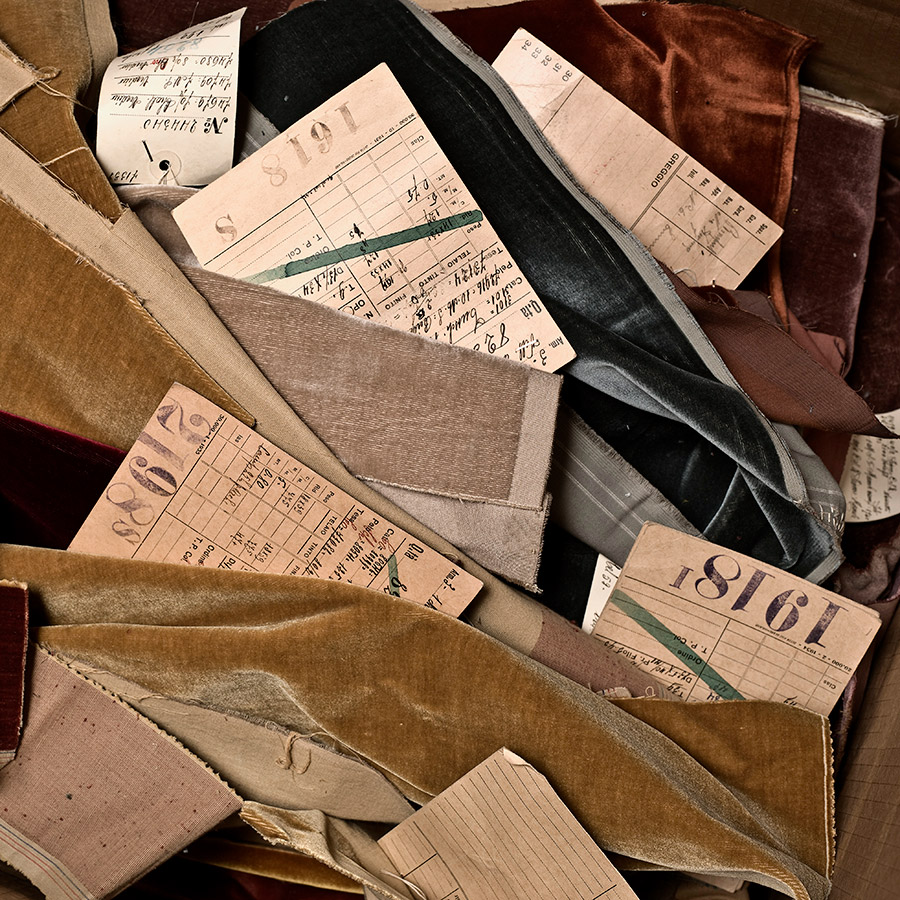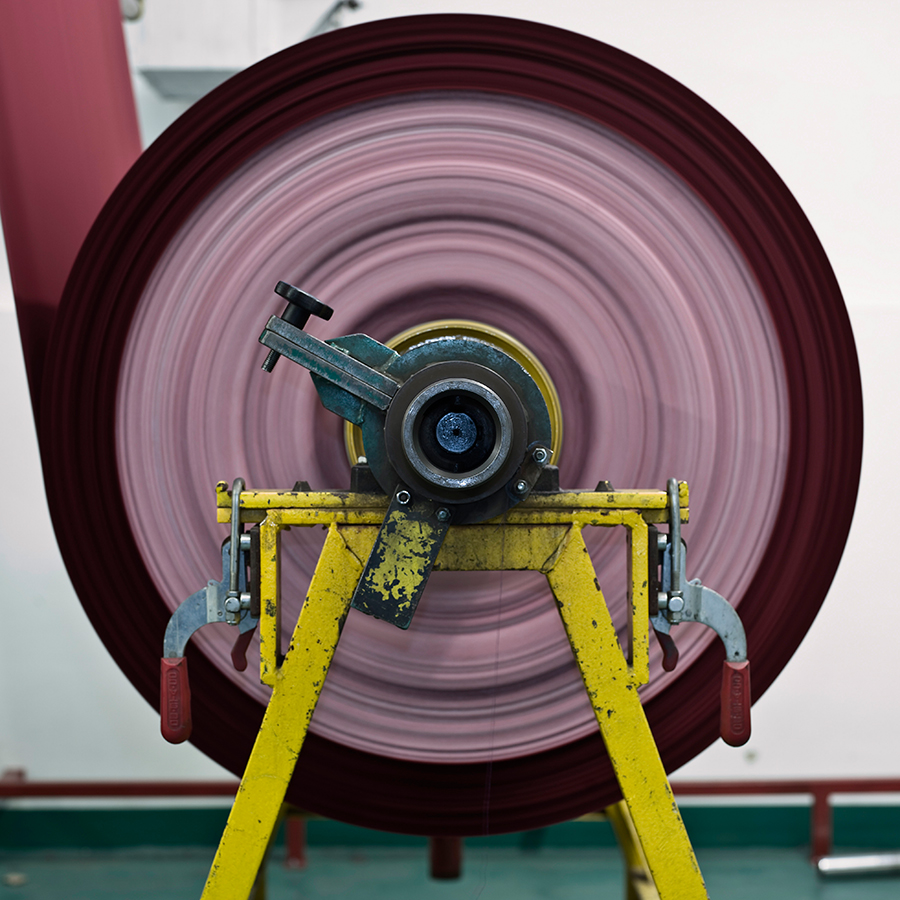 Production
Our colour, our technology, our passion. Velvet is all about customisation. Our style department is always in search of original projects. And our products are always in tune with the latest market trends, thanks to the state-of-the-art technologies we use.

Velvet Workshop
Our workshops are equipped with pilot machines that faithfully replicate industrial plants for highly reliable end results in a very short space of time.
This enables us to supply our customers with extremely high-quality, one-of-a-kind products, with exceptional properties that are fully tested to guarantee authentic quality.

Fashion Effects
Our fabrics are special, elegant and never plain or boring. This can be attributed to the untiring fabric research that goes into creating three-dimensional effects. We use the latest technologies such as motif brushing, hot design embossing, jacquard weaving and star dyeing.

Eco-Friendliness
The exclusivity of our velvet does not stop with its outward appearance, but continues with the way we manufacture it. We are committed to using latest-generation technologies that enable us to reduce our environmental impact. Our workshops are constantly experimenting with new production methods in order to reduce and ultimately completely eliminate the use of chemical products throughout the various manufacturing phases.