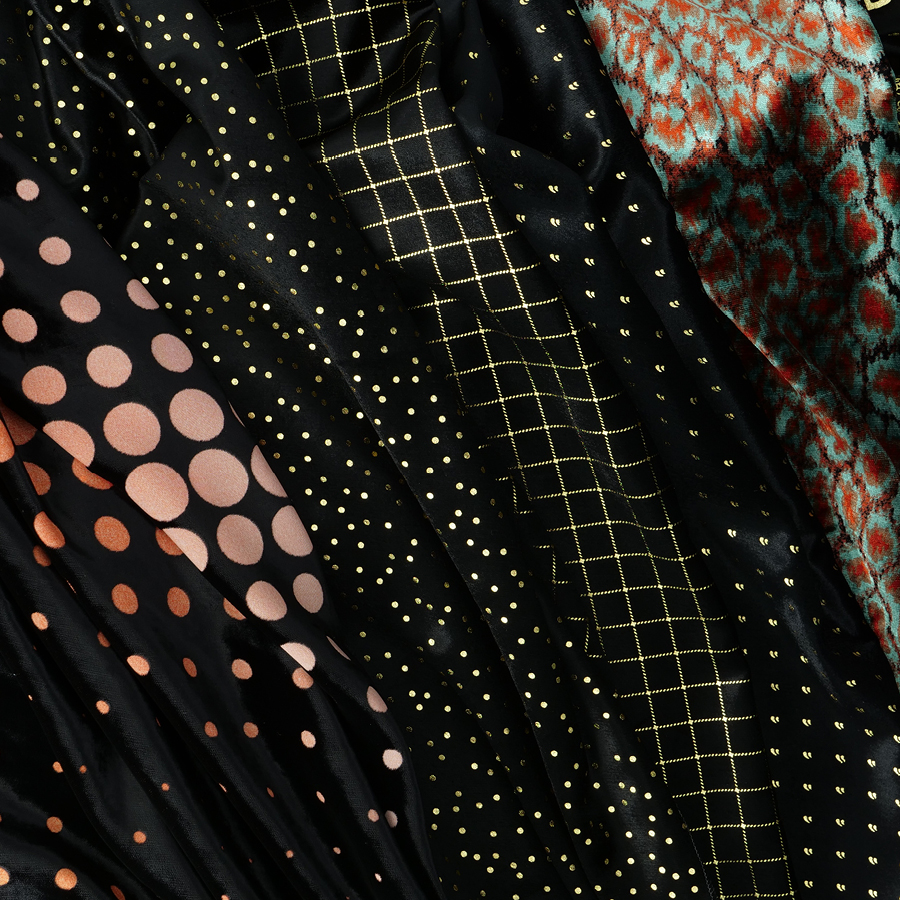 Redaelli x Bianca Cedrone 
Redaelli's velvets have always been a source of inspiration for designers and creators.
The language has changed, but the zeitgeist has always been with us.
So we're proud to have teamed up with Bianca Cedrone who brings a new graphic dimension to our velvets.
Her collages perfectly reflect Redaelli's attitude towards contemporary fashion.