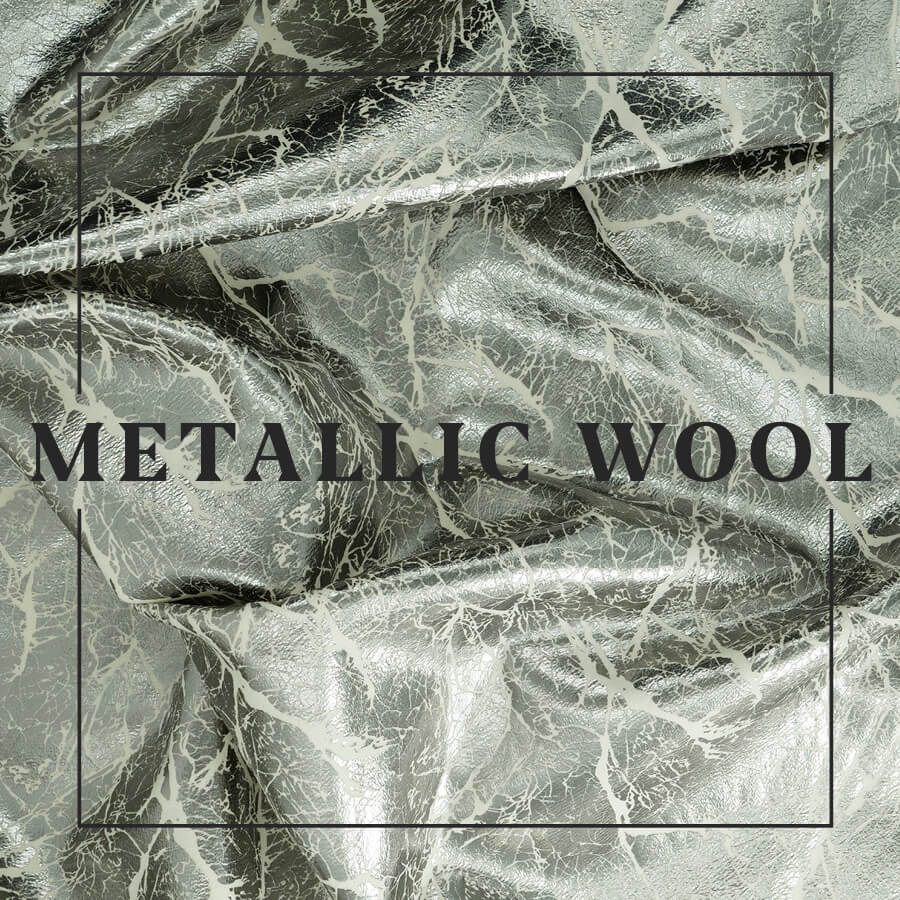 Paired with the metallic shine of the prints, the natural white of the wool results in an exciting look and feel that combines nature and technology. The different surfaces range from a subtle design to an all-over silver look.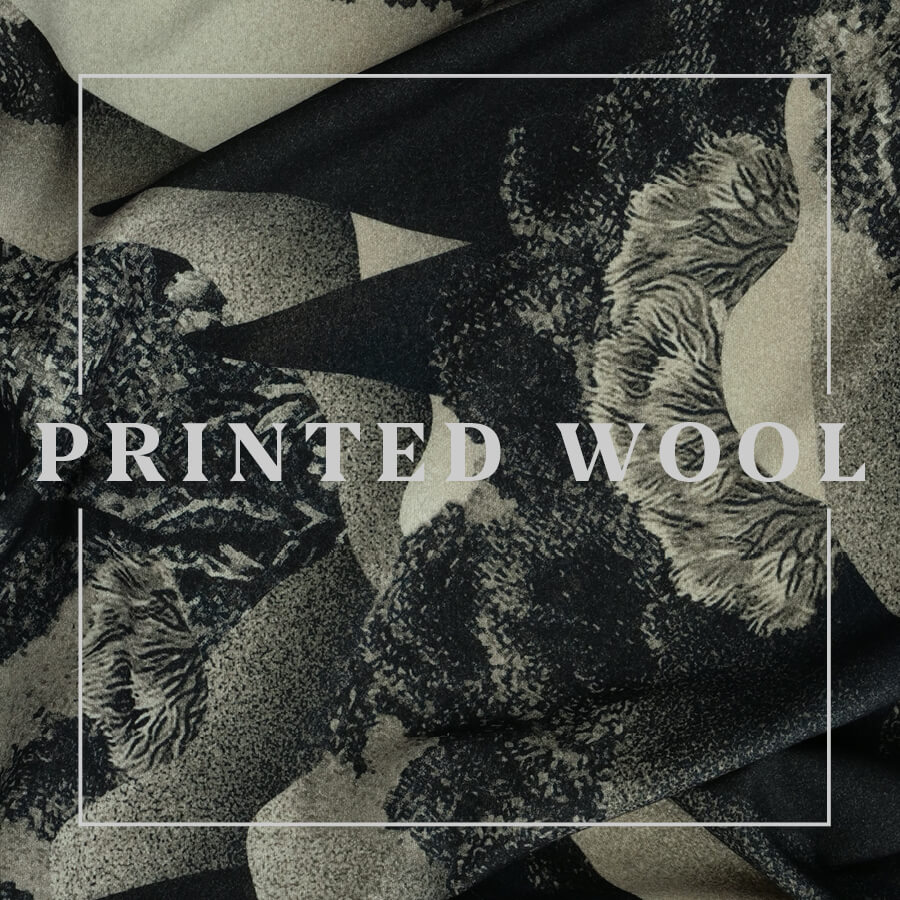 With this technique, the look and feel of the wool remains unchanged. Embedded in the fibres, the prints have a precise and clear-cut appearance. The motifs don't attempt to imitate the woven fabric, however, but remain somewhat abstract and artificial.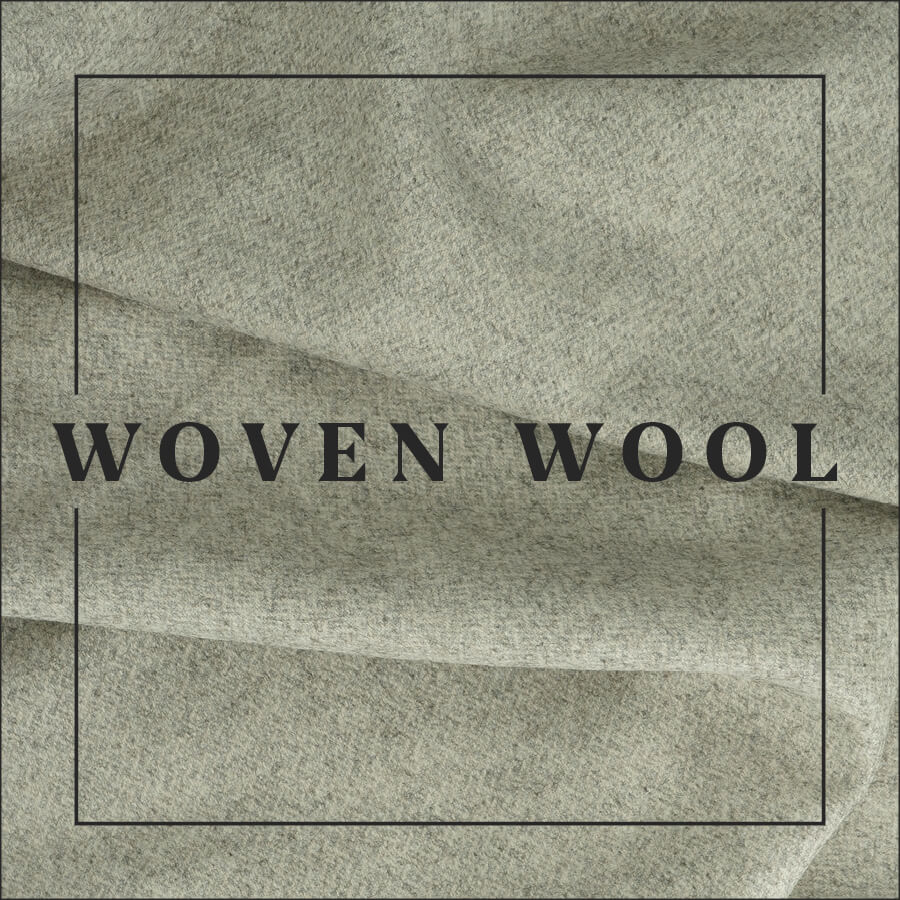 The varieties on offer range from a fine felt look to rustic fabrics down to materials with visible down hairs and subtle woven structures. But the surfaces remain soft and elegant.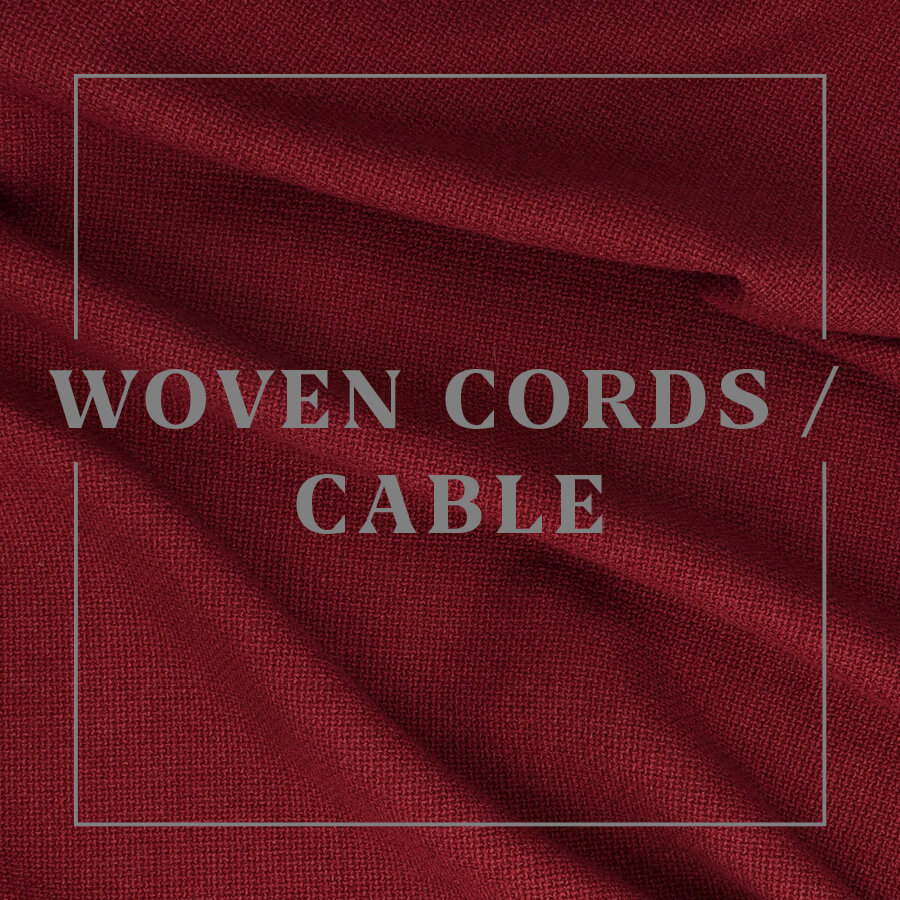 The fabrics on offer stand out with their heavy weight, which is the result of using extremely strong and firmly twisted yarns. This results in their typical draping behaviour, which can be characterised as having a heavy and soft fall. The woven structure is eye-catching and has a grainy feel to it.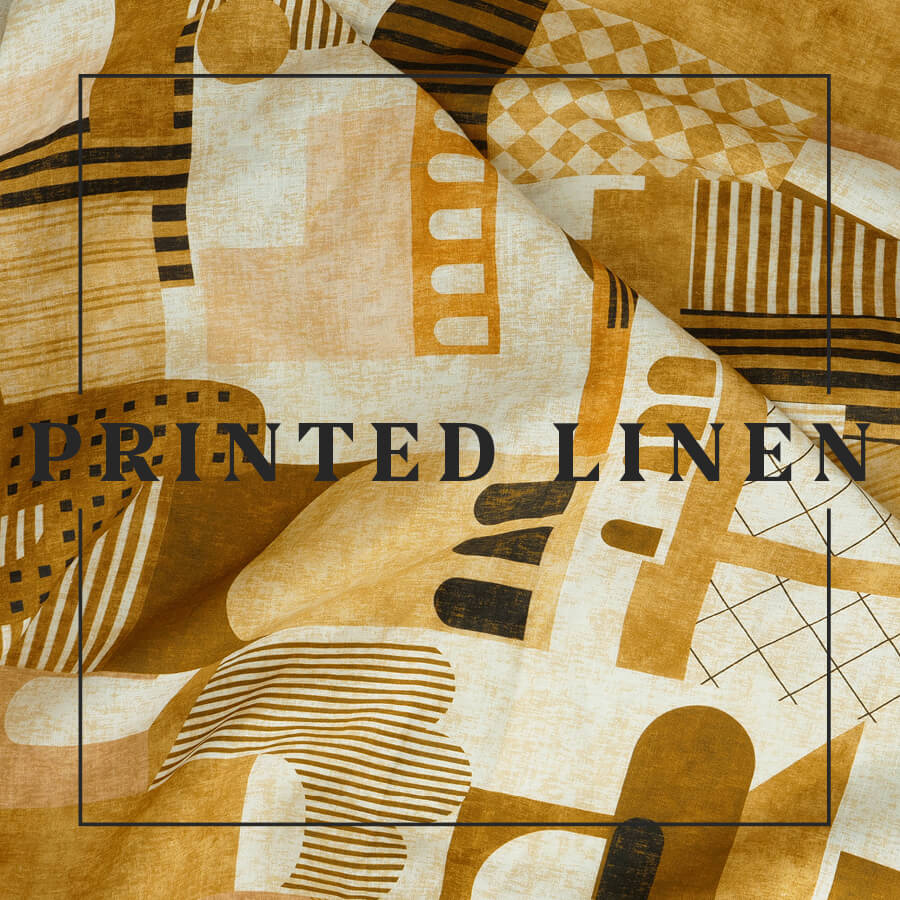 The printed linen is lightweight and slightly transparent. Unlike heavier fabrics, its fine quality remains typically stiff and paper-like. The appearance of the prints perfectly complements these haptic properties.